Joining the EJF show team
Bronze Show Team:
Whether you want to make your horse show debut or to have fun with friendly competition this is the level for you! Showing at a maximum of 2'3, bronze competitors will use one of our safe and reliable riding school horses or ponies. We attend a couple local schooling horse show series throughout the year as well as some fall fairs! For the past few years EJF has also hosted bronze level horse shows.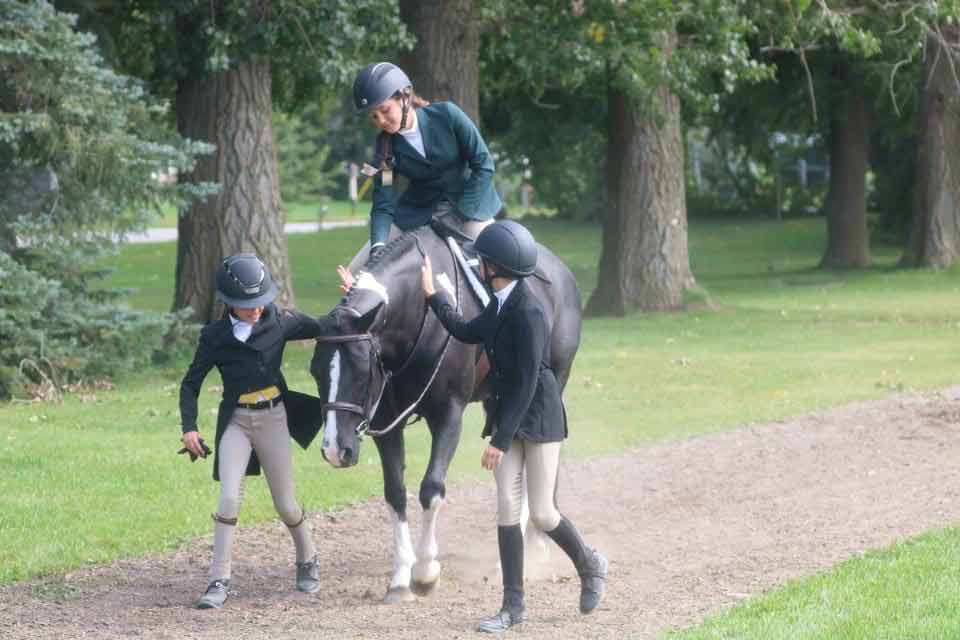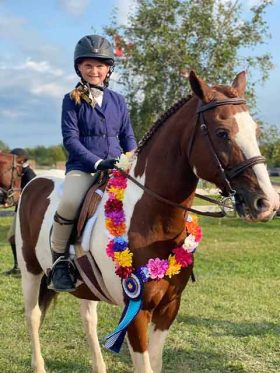 Silver Show Team:
Targeted for the rider wanting to compete with their part-leased, leased or owned horses at the Provincial level! EJF is a host barn to the Equine Choice Silver Series East. We looks forward to hosting these silver events over 5 weekends during the show season.
Gold Show Team:
For the riders wanting to compete at the National level on their Leased or Owned horses with aspirations at competing at the Royal Agricultural Winter Fair. This level will allow competitors opportunity to travel to competitions in the USA throughout the year.