Meet John
John Jamieson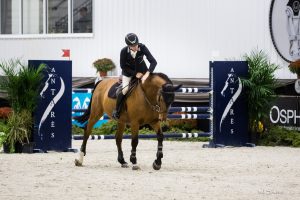 John is a certified level 1 Equine Canada coach. He was a member of the 2000 North American Young Riders Team and he has been verysuccessful in both the hunter and jumper ring. Tim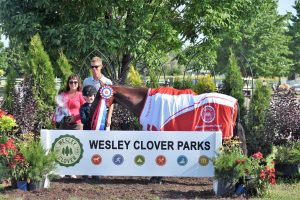 Grubb and Ian Roberts have been long time mentors to John and he has gainedmuch of his knowledge from them. There is an opportunity to shipin to EJF for riders looking to compete at the A level. John is also available for Clinics. John has produced top riders and horses that have qualified for our Canadian Indoor Finals (Royal Winter Fair), Jump Canada National Equitation Finals and Pony Finals with great results.
Meet Victoria, the visionary behind our elite Silver show program.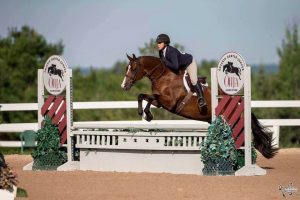 With her post-secondary Bachelor of Science degree, and her completion of Teachers College with a major in Biology and health and physical education, Vicky is excited to share her lifetime of knowledge with the next generation of equine enthusiasts. Vicky continued to further her education by completing the level four certification as an English equestrian coach with the Certified Horseman's Association of the United States enabling her to educate riders and allowing her to be a teacher outside of the classroom. December 2015 marked the exciting beginning of Vicky's future, as she teamed up with Endless Journey Farms as the trainer for their Trillium show program.
A Dedicated Coach
Vicky works very closely with her students, ensuring each horse and rider has a training program tailored to their individual needs. She believes that a strong foundation of technical flat work and understanding the fundamentals of equitation is a key element to the horse and rider's successful partnership. Vicky believes that a rider's ability to be successful and to develop confidence is supported through positive learning experiences, both at home and at the show.  Vicky is very involved with domestic and international horse sales and leasing to match riders with their perfect mount. Vicky continues to be successful in the show ring while developing young hunters. She manages a very successful trillium show team.  Many of her Trillium riders continue to move forward onto the A Circuit.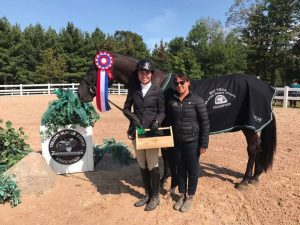 Vicky has a large presence in the South East Trillium Hunter Jumper Association, working alongside Endless Journey Farms, planning and organizing provincially recognized Trillium shows in Omemee, Ontario. Vicky starts riders of all ages each year at the grass root level.  Through the lesson program and summer day camps, she builds confident and capable riders.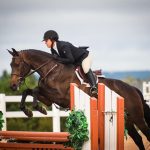 Vicky's success can be measured by the evidence of the number of riders that qualify for Silver Championships each year.  As well as the presence of Endless Journey Farms at the Royal Winter Fair.  Riders are groomed and educated to graduate through the different levels of riding.